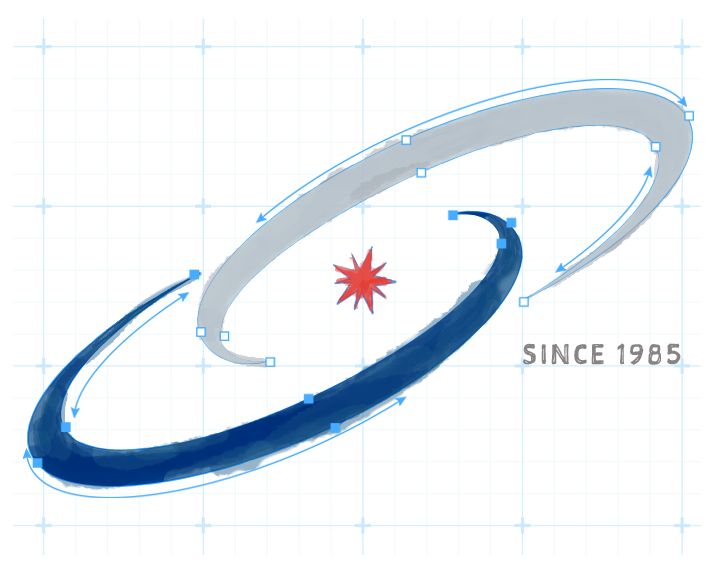 Solutions by Design
is a leading technology firm
located in Central California
We specialize in creating interactive, participatory experiences and one-of-a-kind environment solutions, applying our multifaceted technical expertise for the sports, educational, museum and entertainment industries and beyond.

I want to thank you for all that you have done for me for over twenty years. Solutions by Design has been with me since I opened the practice in Vermont. On February 1, I sold my practice and retired. I don't think that the new young doctor will be able to produce a new web site right way. Of course, I recommended that he utilize Solutions by Design's services when he can. Again, I can't thank Solutions by Design enough for always being there for me, and a partner in my success.

I have been working with Solutions by Design for many years. They are our "go to' resource for all of our interactive digital communications at the Big Fresno Fair Museum. When I place this must trust in one company with this much responsibility you know that they are the best. Their creativity, execution and dependability are 5 star, top to bottom.

I have worked alongside the folks at Solutions by Design in developing the Fresno County Athletic Hall of Fame project almost daily. I have coached basketball for over 37 years and working with SBD has the same team spirit. We put a game plan together and get the job done. There are no hours, no protocols for who to contact…whatever it takes they are there to make sure we win! Their knowledge and talent is unmatched, the HoF project would not be without SBD. I'm proud to have them on our team!

The Italian Heritage Exhibit is a state-of-the-art treasure housed in the Heritage Museum of Fresno County at the Big Fresno Fair, featuring four large touch screens, beautifully designed, programmed and maintained by Solutions by Design. The Community Committee of the Italian Heritage Exhibit has been working with Solutions by Design since its inception, to develop this very special display. We are most appreciative to the entire Solutions by Design team for their excellent work, talent, expertise and dedication. "Grazie Mille!"

Solutions by Design has created and brought a first class sports venue to the Valley. They have made this dream a reality. I am proud to have them represent the long history of outstanding accomplishments of the amazing athletes from this community. Go Dogs!

Solutions by Design first approached us to present Montage for use in a veterinarian office. Intrigued by the idea and its success in other markets, we could see how it would work in our examination rooms. It has been an overwhelming success for our practice as a case presentation tool, as a social media catalyst, and as an educational tool.

Horner Barrow Orthodontics has been working with the team at Solutions by Design for over 20 years. We have had outstanding service every step of the way. You can get a generic logo and website from the other guys. For a custom design that is personal and unique, you need to call Solutions by Design.

I have worked with Solutions by Design on several different projects involving Fort Washington Country Club and Animal Rescue events. From creativity and imagination, to design and organization, they turn out an incredible finished product. The first time I saw some of their proposed design work for our Centennial Yearbook at Fort Washington, I could not believe my eyes. You give them the material and your ideas, and get an incredible finished product. Easy to work with, a relaxed office with fun people to help in the project, and even a big office dog named Zoey that helps get the work done…..SBD - the best!!!!

DynaFlex has worked directly with Solutions By Design on several products over the last 10 years. They are innovated, outside of the box thinkers… Which is exactly what we were looking when we began our relationship. We started with light animation work and have since grown into a robust partnership with their software programming team. Each member of their team, from customer service to developers to accounting have been knowledgeable, communicative and easy to work with. I would highly recommend SBD for any project within their wheelhouse.

I have been involved in Athletics for over 35 years. I've been involved with The Fresno County Athletic Hall of Fame for many of those years. Bill Poss and Solutions by Design, has taken the Hall of Fame project to a whole new level. Solutions by Design, have a commitment to excellence, second to none. They have an infectious attitude that elevates those around them to be successful. They formulate a plan, they are organized, talented, and above all motivated to see that your project is a success. Looking into the future, The Fresno County Hall of Fame, will be one of The Valleys Premier Exhibit Hall. Solutions By Design will have played a major role in that project.

Our customers love Montage! They think it is really neat, especially when we can use it to go over x-rays. The trivia games in Montage keep our customers entertained while we are busy. While our customers love the games and the photo booth…we love the whiteboard feature. We use the whiteboard in every exam to view and draw on x-rays with the pet parents. Montage is a great interactive experience for the clients!

Thank you Solutions By Design for always making the museum look good to the public!! Your friendship and partnership in our many award winning projects was critical to our numerous successes!! Your technology elevated our facility to the next level which always warmed my heart personally. Thank you for your high level of professionalism that you ALWAYS brought to the table!! All my very best.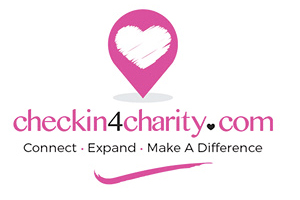 Charities We Support
We are honored to give back and are proud to support the following charities and events.