Our team approach has proven to be successful as we have helped our clients transform new ideas into marketable applications as well as to create applications to streamline production, manufacturing and order entry. Saving our clients time and money by transforming from traditional order entry to online order entry and processing can pay for itself many times over.
Application Development Services: We develop applications with solid sets of fundamental features created to fit your brand. These scalable, flexible applications will help you run your business more efficiently and more cost-effectively.
Cloud Base Applications: We conceptualize, design and develop innovative Cloud-based applications that deliver exceptional agility and performance while offering legacy app modernization, IoT solutions, cloud-native architecture, microservices application architecture, cloud -ready app migration and much more.
User Interface Design and Development: Creating a user experience that is natural to the touch is critical in today's fast paced world. We pride ourselves on our ability to not only create applications that are efficient and robust but that provide the user with a comfortable and intuitive experience.
Security and Compliance: Our application development services ensure compliance with data security regulations, including PCI compliance, HIPPA compliance and FISMA compliance.
Monitoring: Monitoring is a critical piece in the complex puzzle of application design, deployment and maintenance. We have developed our own proprietary Monitoring System that allows us to monitor each of our systems throughout the world…so we know if you are experiencing any service interruptions, oftentimes before you do!
Dynaflex is a world leader in the design and custom fabrication of orthodontic appliances. Utilizing an existing ERP System for account management and billing and a sophisticated 3D Imaging system for model, aligner and appliance printing, there was a significant gap in the order entry and production system. Solutions by Design was brought onboard to bridge the gap.
After an extensive onsite evaluation of the operations, we compiled our recommendations in our 60 page Discovery Document, flowcharting the process bridging all existing ERP systems and 3D printing systems allowing for online direct order entry and eliminating time consuming data entry. Ultimately Dynafusion will bring orders right to the workbench where craftsmen will accept work orders, fabricate appliances, record their raw materials usage and pass their efforts from department to department through to distribution.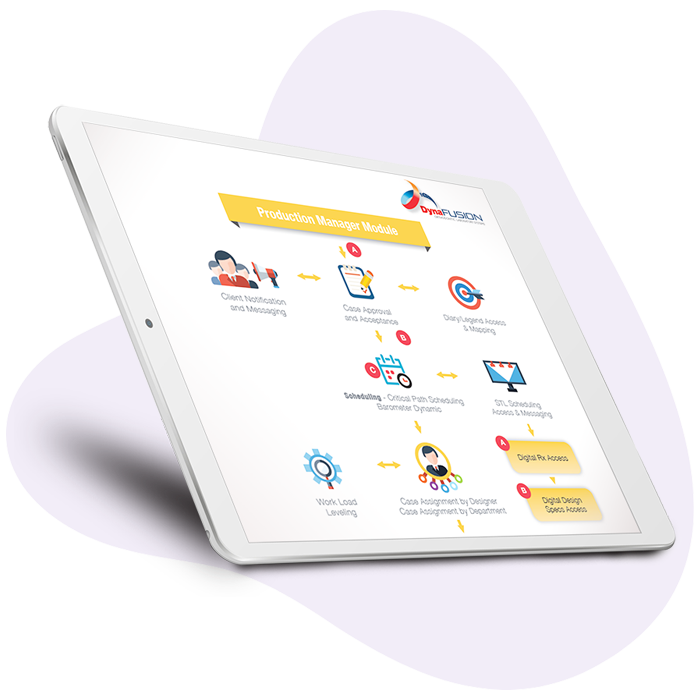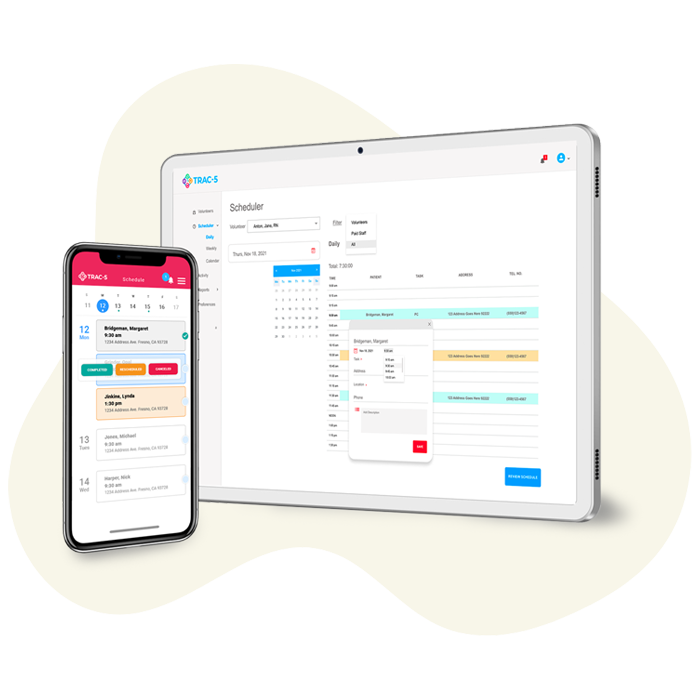 Trac-5 is an innovative application that provides workflow scheduling for the hospice industry. It provides for scheduling of volunteers and staff alike and confirmation via our Trac-5 App. Industry standards and requirements demand that 5% of all staff be defined as "volunteer". Trac-5 compiles monthly and quarterly reporting based upon "status" and records results to assure compliance.
ScreenPlay® is a clinical case presentation software application designed specifically for orthodontists. ScreenPlay contains over 800 dynamic clinical animations, care and use instructions and educational videos for orthodontists to educate their patients on the benefits of orthodontics and how the various appliances correct a multitude of malocclusions in children and adults.
ScreenPlay is published in 5 different languages and is utilized in 23 countries across the globe.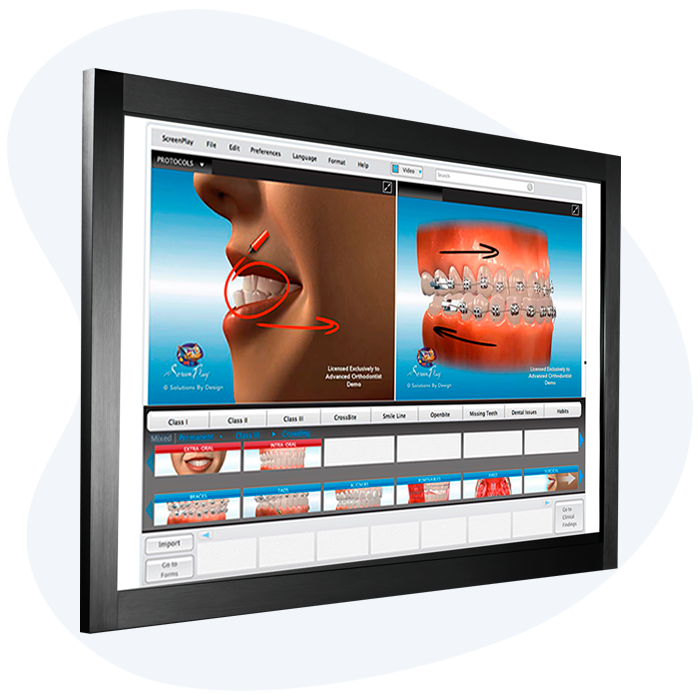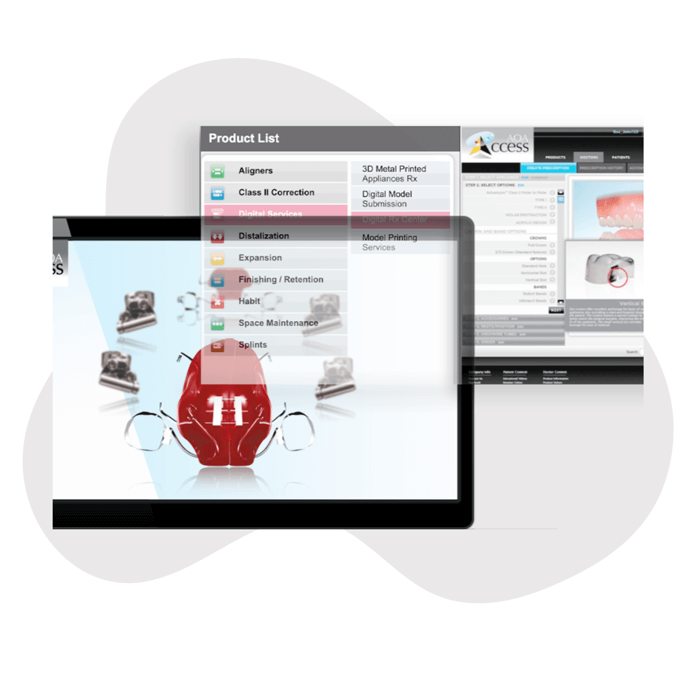 AOA Labs, one of the largest orthodontic appliance manufacturers in the world, is a Danaher Company. Danaher is a Fortune 500 science and technology leader. Solutions By Design was retained in 2008 to come up with a plan to expedite the order entry process. Our charter was to create an online order entry and processing application...AOA Access. AOA Access provides a user-friendly access point for a wide variety of custom-fabricated appliances. Each appliance is fabricated to the specifications of the doctor based on the patient's condition. Digital prescriptions with intraoral scans or impressions accompany most orders as they are scheduled for fabrication.
bLink is a web-based appointment notification system integrated with several management systems to confirm appointments via email and SMS. This is a proprietary application utilized worldwide. bLink provides a patient portal and doctor portal for communications and appointment acknowledgment.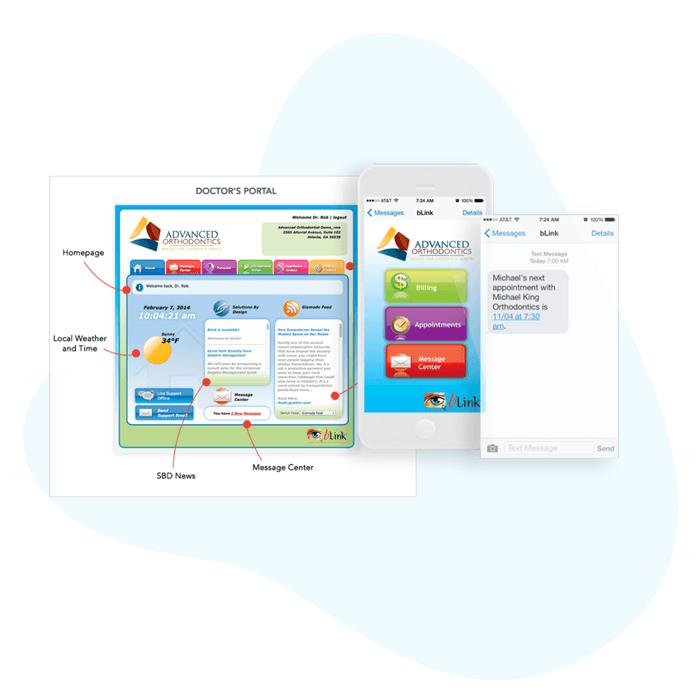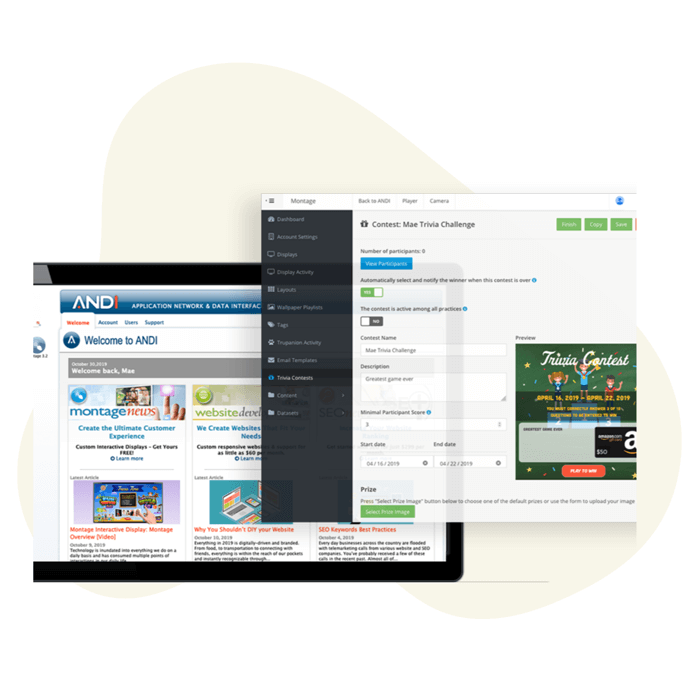 ANDI Application Network and Data Interface is an SBD management application that is utilized by a wide range of clients to manage application parameters and subscriptions. This user-friendly utility can create new client users, and manage application databases and application preferences. ANDI is the control center for client software applications.
PingTrac is a software utility utilized to monitor and track system usage at remote locations. This provided businesses with the ability to monitor display system's accessibility and track usage. A display with support notification alerts the admin of individual system failures and provides online access to and reboot. Usage analytics provides detailed reporting on access and usage.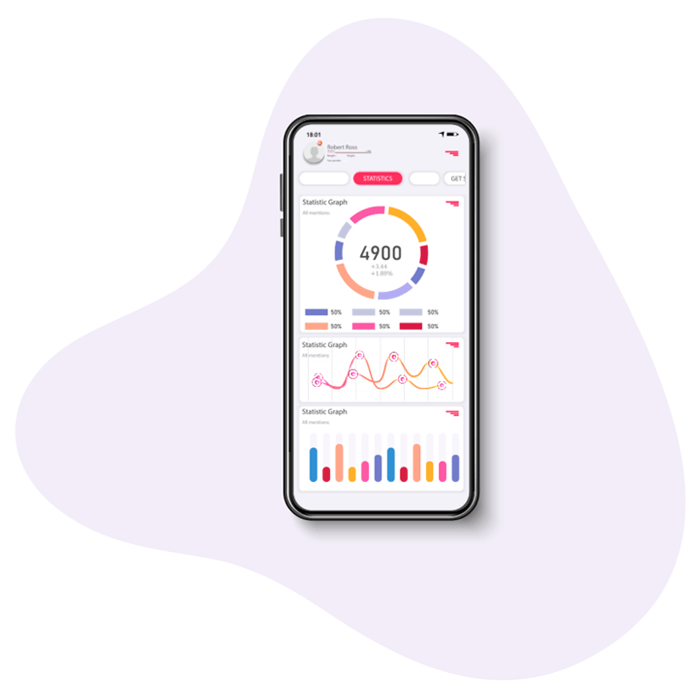 Fresno Programmers
Fresno Software
Software Developers
Custom Software
SBD has been a leading force in software development for over 20 years. We offer a wide variety of custom application development. Our team of developers has decades of experience in designing and producing products ranging from Enterprise Resource Planning (ERP), Customer Relationships Management (CRM), Business Intelligence (BI), Supply Chain Management (SCM), Human Resources Management (HRM), Marketing Automation, Business Process Management & Automation
We provide development services for a range of businesses such organizations including businesses, schools, interest-based user groups, clubs, charities, and governments.