35+ YEARS
OF EXPERIENCE
We offer a vertically integrated, unique blend of services, rarely found under one roof. Combining over 35 years of experience in strategic planning, graphic design, systems design, application development as well as multimedia and data visualization service – we are the Total Communications Solutions.
With installations throughout the United States, we offer industry specific software applications such as ScreenPlay, our Clinical Case Presentation application specifically developed for Orthodontists, and Montage, our Interactive Display System for the Human Healthcare and Veterinary Markets.
With over 25 years of experience in developing complex enterprise software solutions that specialize in providing fully managed solutions based on NoSQL databases, cloud platforms, and back-end/front-end technologies including eCommerce custom design and development, API Integration, and mobile app development…our clients trust us to provide the systems that run their businesses.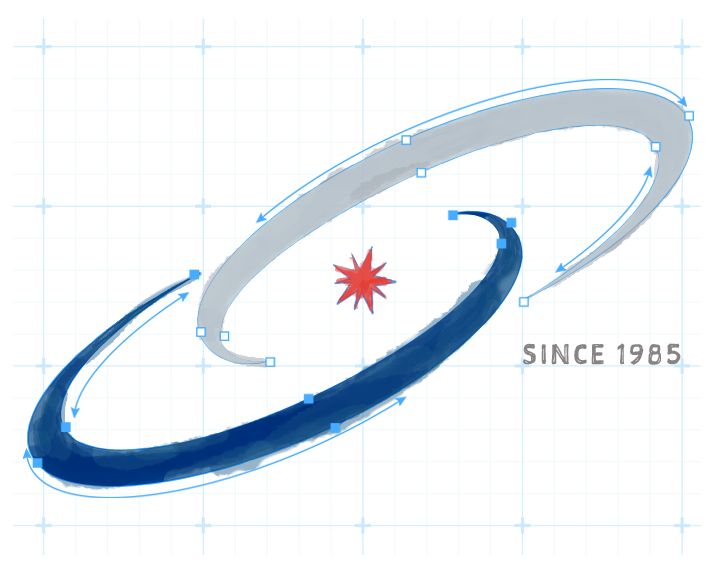 Message From the President
I founded Solutions by Design in 1985 with a business plan to offer local clients a full range of advertising, marketing and graphic design services. Given our location in the San Joaquin Valley of Central California, we began to focus on select markets such as agriculture and healthcare. In the mid-eighties, our business flourished, doubling in size year after year.
We realized early on that change was on its way. With the advent of desktop publishing in the early 90's, and then the proliferation of the Internet soon after, it was only a matter of time before traditional marketing tactics would no longer be an effective means of communication. We installed one of the first full-featured desktop systems for graphic design in the Valley and began developing websites before most knew what a Google was.
Providing one-on-one social media services as well as search services has wrapped up our offering, creating a true technology ecosystem. We are now a total and integrated solution for our clients. I am proud to say that we have provided services to clients in 23 countries throughout the world.
Our focus is now on our "Technology Eco-system", providing our clients with an integrated path and point-to-point solution, with technology-based marketing and communications for both local and web-based products.
We look forward to new challenges that will present themselves during the current technology explosion and beyond, and are committed to capitalizing on our strengths in design, marketing, and technology to continue to grow our business and serve our clients.
William "Bill" Poss
CEO/President Solutions by Design