Introducing our newest product
Montage Tablet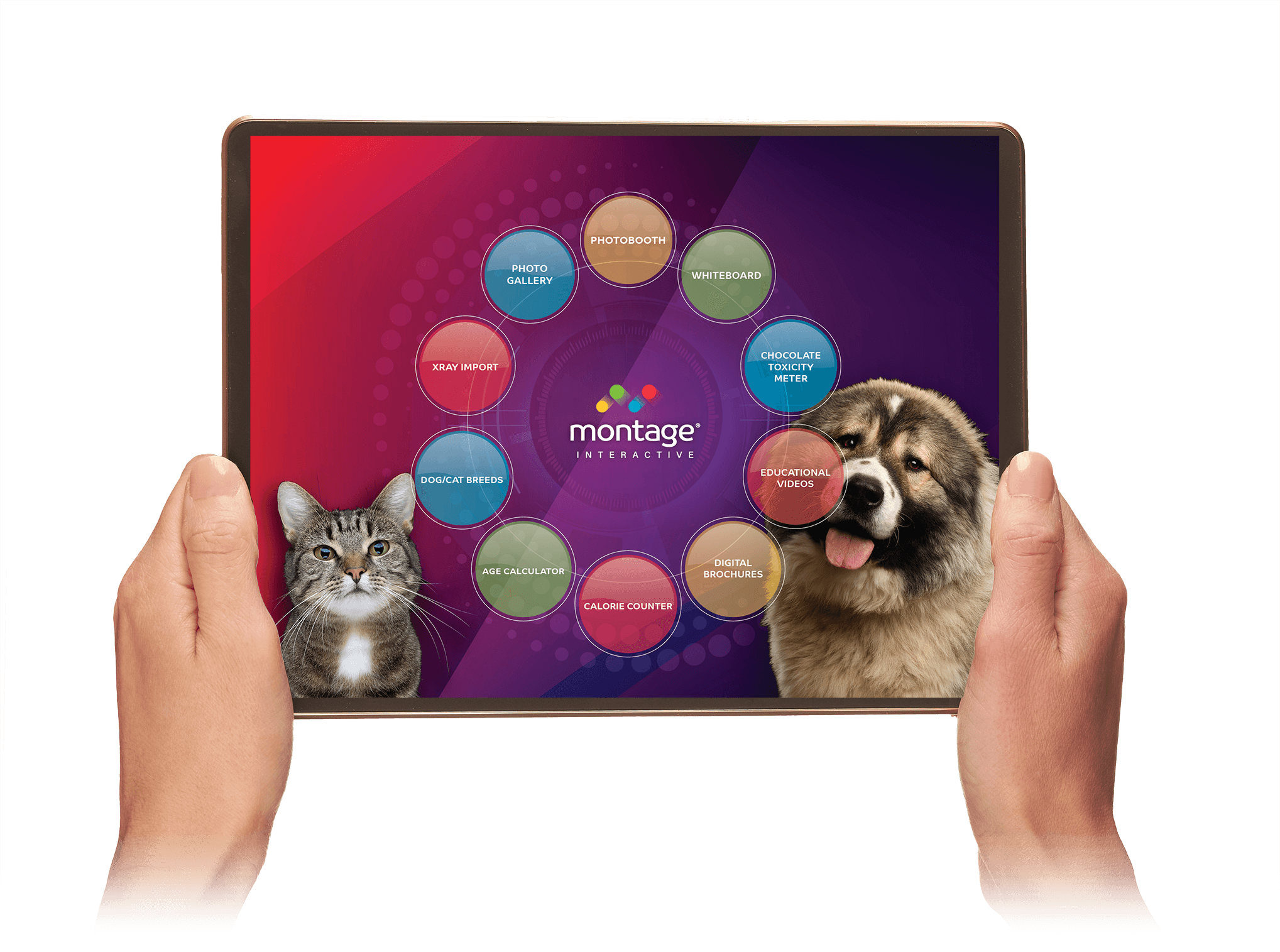 This new version of Montage includes most of the features of Montage Interactive but eliminates the need for our wall mounted touch display. You can mount the iPad on the wall of your exam room, secure it on the countertop or carry it with you to each exam.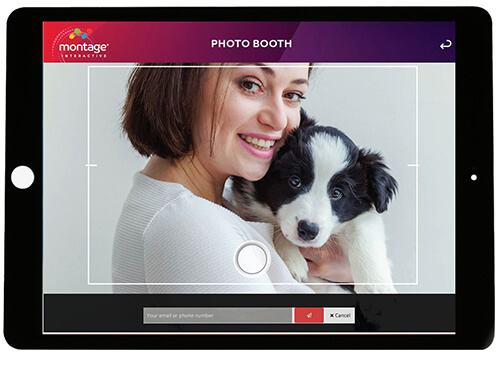 PHOTO BOOTH
Our Photo Booth captures your clients which can be emailed, texted and or posted to your website and the Photo Gallery on your iPad.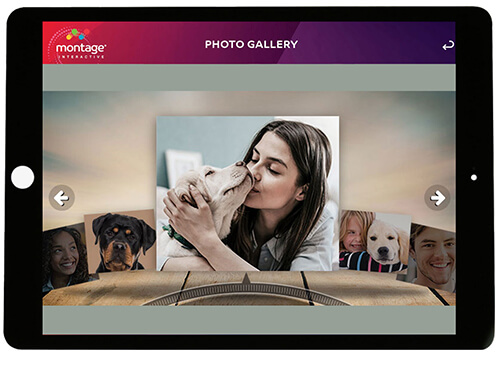 PHOTO GALLERY
Photos are screened then posted to your Gallery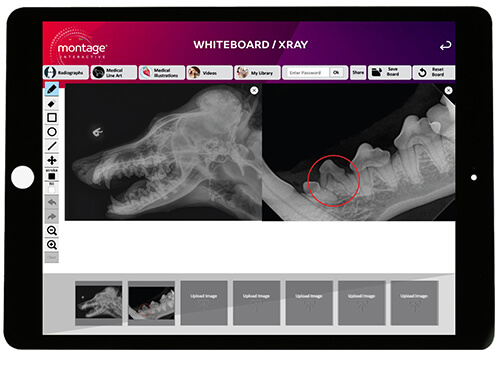 WHITEBOARD W/X-RAY INTEGRATION
Our Whiteboard integrates with most x-ray systems so you can import patient x-rays, draw on each and distribute the completed x-ray via email or text.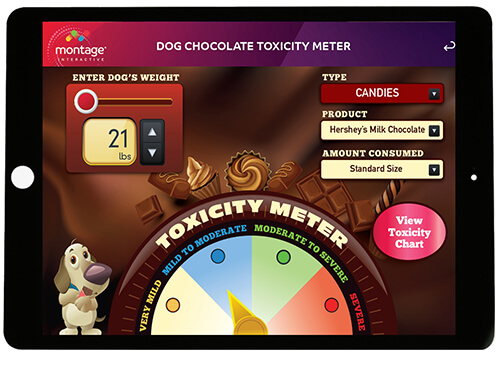 CHOCOLATE TOXICITY METER
Another fun widget for your clients to interact with and learn.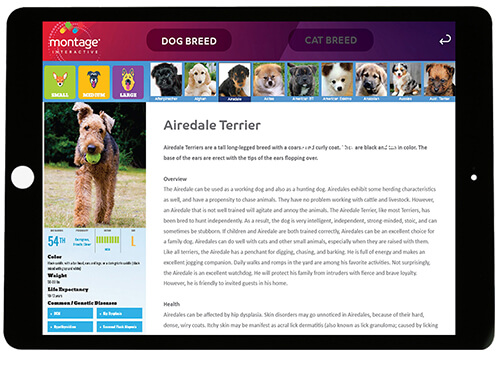 DOG AND CAT BREED SELECTOR
Choose between Dogs or Cats to display breed information as well as common problems and diseases for each.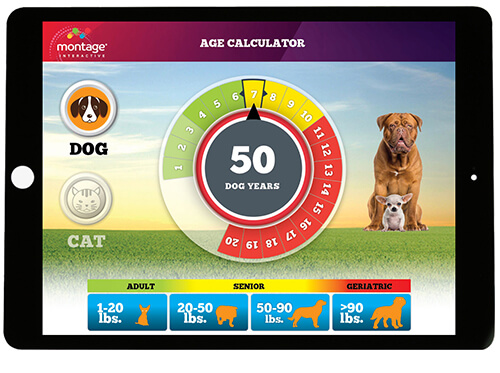 AGE CONVERSION CALCULATOR
This handy widget converts dog years to human years and visa versa.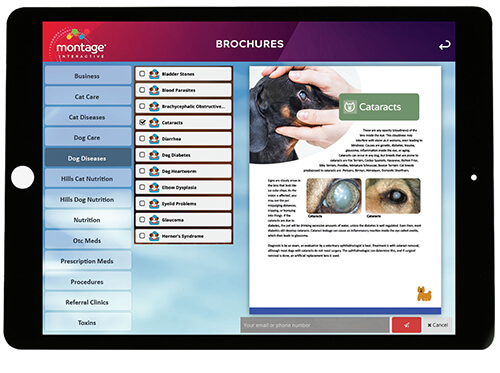 DIGITAL BROCHURE
We feature hundreds of digital brochures on nutrition, procedures, diseases and more. All can be emailed or texted from your iPad.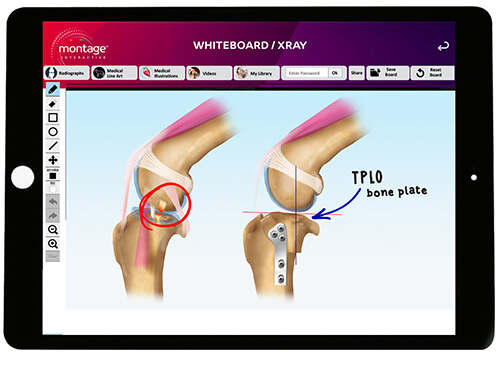 WHITE BOARD
We feature a wide variety of clinical illustrations to present and distribute to your clients.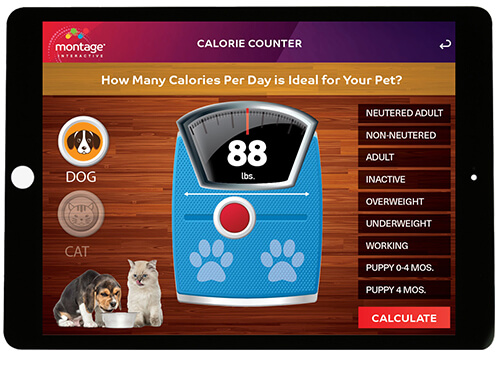 CALORIE COUNTER
Our Calorie Counter is based upon the Ohio State study and makes a dietary recommendation for dogs based upon health state.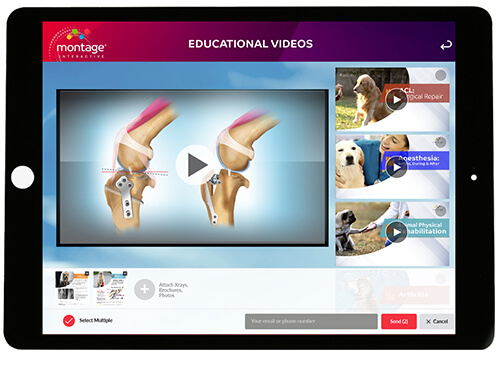 EDUCATIONAL VIDEOS
Our Video Library features professional videos for presentation and distribution.
Digital Case Presentation
Client Education & Entertainment
Social Media Marketing